What the hell is going on with the Batman Solo Movie?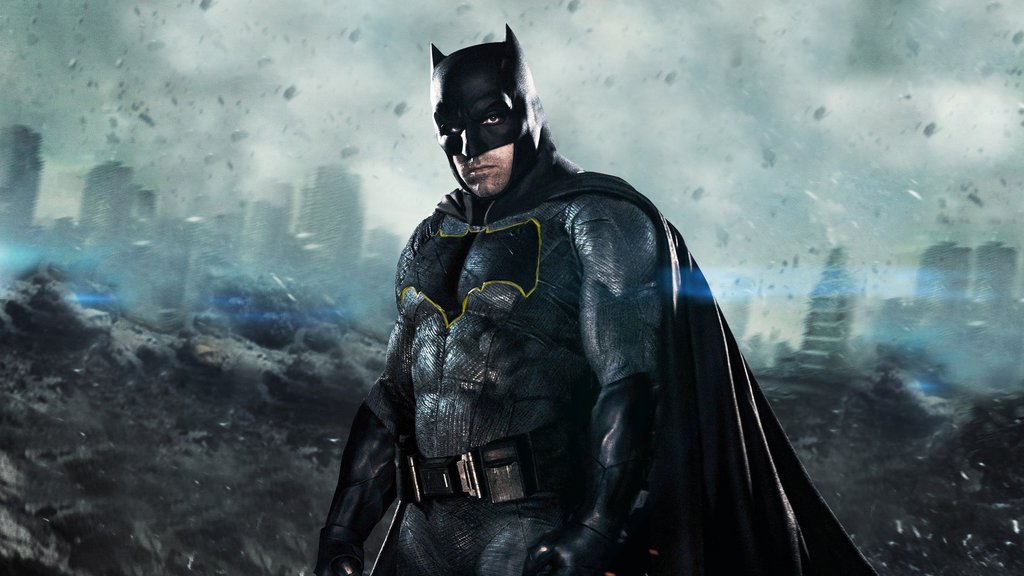 Seriously. What the hell is going on the Batman solo movie?
At the moment, it's like a hot potato that nobody wants to eat. Wait. What?
Regardless of my bad analogies (or similies?) why? What is wrong with this movie? How did it get like this? Why is everyone jumping ship?
The Beginnings of the Batman solo movie
The Batman solo movie came off the back of the box office success of Batman vs Superman.
Ben Affleck seemed to be at the forefront of the Batman solo movie moment, wanting to not only return as the caped crusader on screen, but to co-write the script (with DC president Geoff Johns) AND direct the movie.
Fans were overjoyed.
Why wouldn't they be? He looks the part and he plays a pretty badass Batman.
He's also a fantastic director and a great writer.
It seemed perfect.
So obviously, it had to go wrong.
The Re-Writes
Word came in not so long ago, it was reported that Justice League screenwriter Chris Terrio would re-write portions of the script.
Okay. Fine. Maybe it's to do with continuity for this new DC Cinematic Universe they're attempting to construct.
Maybe there's a couple of things they want to throw in there to set up the next movie or phase of their cinematic universe? Not happy about it, but at least they're thinking of continuity, right?
But there was a little more to it than that.
The Batman solo movie was actually being totally rewritten.
It was Forbes and there's evidence that the full re-write was triggered by Afflect also stepping down as director.
They wanted to bring a new director in and get new creative for the movie once the new guy was secured.
The New Director
Even then, it wasn't all doom and gloom.
It was long after it was announced that Ben Affleck would step down as the director of the Batman solo movie that a few other names were being banded around.
The most exciting was Matt Reeves of Cloverfield / Dawn of the Planet of the Apes fame.
Hell, he was even being courted for the job. Got pretty close too.
According to The Hollywood Reporter, the studio were in contact with Reeves for the job, but negotiations broke down. No word as to why yet, but maybe the re-writes and reports that Affleck wasn't entirely comfortable in his roles as Batman.
Wait, what?
Ben Affleck doesn't want to play Batman anymore
Or so the Huffington Post reported a couple of days back.
The words come from journalist John Campea who claims he's confirmed this with multiple sources.
"Ben Affleck, make no mistake, he wants out. He doesn't want to be Batman anymore." He adds, "I have been told that Affleck is talking with Warner Bros. in an attempt to get out of being Batman, and if they do not let him out of being Batman, that the stand-alone Batman film that ultimately happens will be the last time we see Affleck as Batman."
Great. Just great. I was beginning to love the idea of Ben Affleck's Batman too.
Whether Affleck is actually going to leave the role is another matter.
It sounds like his contract will force him to complete the Batman solo movie, unless he can get the studio to let him off easy.
But why would they want to do that? They're trying to build a cinematic universe here; up against the Marvel, there's no real room for error anymore.
I hope Affleck plays Batman in the solo movie and I hope he stays in the role long afterwards too.
The state of the Batman solo movie
Let me do a TL;DR version of the above:
Ben Affleck is starring, directing and writing the Batman solo movie.
Chris Terrio is brought in to re-write portions of the movie.
Ben Affleck steps down as director.
The movie is sin the process of getting a full re-write and a new director.
Matt Reeves is courted to take the helm.
Ben Affleck reportedly doesn't want to be Batman anymore.
Talks break down with Matt Reeves.
What do you think of the state of the Batman solo movie going forward?
What do you think?
Let me know via Twitter or Facebook
Want to Win a Free Geek Tee?
Every month So Geekin' Awesome give away 2 free geek t-shirts to our awesome subscribers. Sign up using the form below to get your name of the list.