Star Wars Tee: Falcon Shot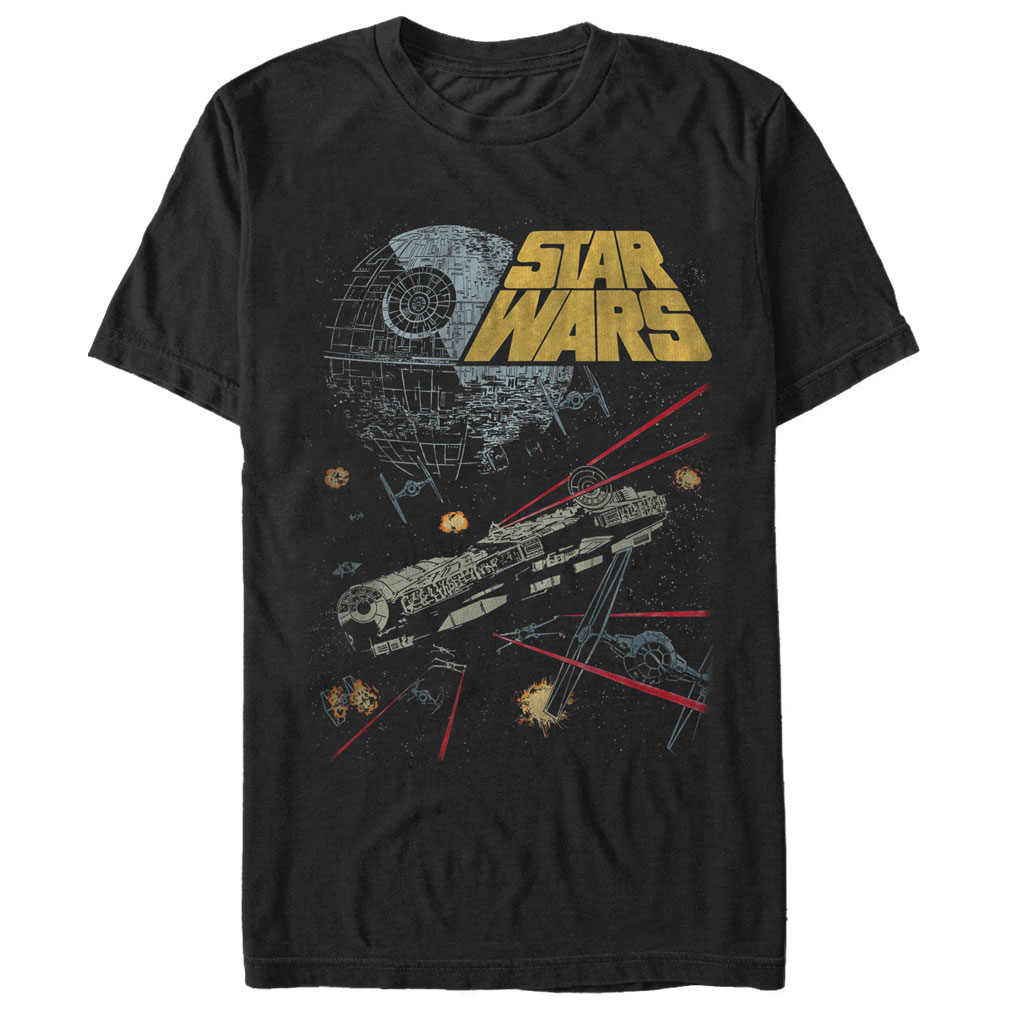 A Star Wars Tee to sum up the movies?
Think about the Star Wars movies – any of them, it doesn't matter (but obviously not Episode's I to III) – what picture do you see in your head?
Do you see Luke fighting with his father? Do you see Han and Leia kissing on Hoth? Do you see Darth Vader dying in his son's arms?
I see the Millennium Falcon zooming through space, closely followed by the Empire's Tie-Fighter's who are trying to shoot our heroes up.
I see the picture on this fantastical Star Wars tee design. That's why it appeals to me so much and that's why I just HAD to share it with you guys.
You can pick up this totally awesome tee right now from Sunfrog!