Keanu Reeves has a fantastic idea for John Wick 3 [spoilers]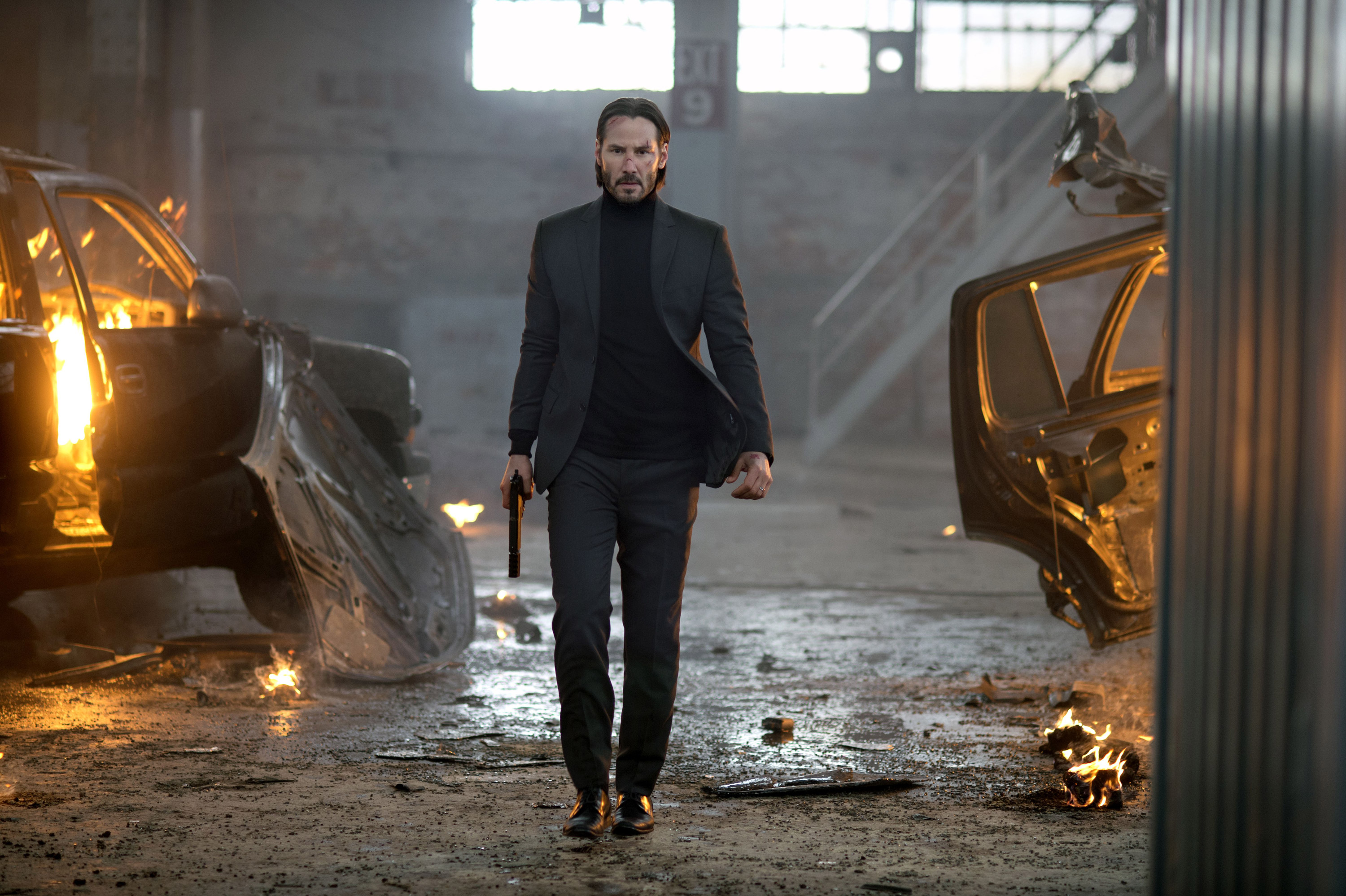 Okay, I know. I know.
John Wick 2 is still circulating the cinema's and we're talking fantastic ideas for John Wick 3.
I don't care if you haven't seen the sequel yet, just hear me out.
No. Scratch that. Hear Keanu Reeves out.
John Wick 3: the Idea
First of all, there's only minor spoilers ahead. Nothing major. No twist ending reveals or anything. I'm not revealing the end of The Usual Suspects (it turns out he was a ghost all along).
Oh wait. Yeah. Thinking about it, these spoilers are pretty bad. It does deal with the ending.
Yeah, okay: WATCH OUT EVERYBODY THERE BE SPOILERS AHEAD!!!!
…
1
…
2
…
3
…
At the end of John Wick 2, the formerly retired assassin for hire is thrown out of the assassin guild. Declared "excommunicado", he now finds himself cut off from all of the resources he once enjoyed.
He gets a $14 million bounty placed on his head and given an hour before the contract goes live.
This is where Keanu Reeves' John Wick 3 idea comes in.
"I think the opening of the film should be Wick just trying to escape from New York. Literally trying to get off the island. Maybe he asks [Lawrence Fisburne's character] the Bowery King for help. Maybe John Leguizamo comes and helps me out. 'John, I can't do it, you're excommunicado!' Maybe the High Table shows up. And then the High Table starts firing guns. And then maybe this kind of thing starts to happen between the High Table and Continental? Maybe John is the activator of this confrontation, and perhaps there's a war? Wouldn't that be awesome?!"
Obviously, that isn't gospel or anything but it's a pretty fubbing cool idea, right?
What do you think?
Let me know via Twitter or Facebook
Want to Win a Free Geek Tee?
Every month So Geekin' Awesome give away 2 free geek t-shirts to our awesome subscribers. Sign up using the form below to get your name of the list.