Deadpool Tee: In Five Minutes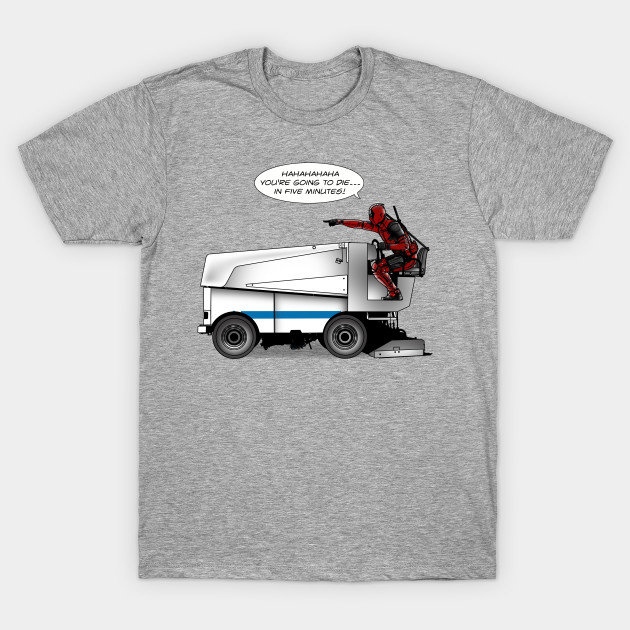 Buy Now this Deadpool Tee now @ Teepublic
Deadpool Tee Awesomeness
So, do you remember how totally baddass the Deadpool movie actually was? Do you remember ho totally awesome some of those fight and death scene's were?
If you can, then you oughta remember the death scene depicted on this totally awesome Deadpool tee. I mean it depicts arguably the funniest death scene in all of Hollywood.
Killing a guy with a Zamboni? That alone should be gone enough to merit the title, right?
Don't want this epic Deadpool design as a tee? We got you covered. It's also available as a Notepad, a Laptop Case, a Mug or a Hoodie to name but a few. Check 'em out: