Bat Fiction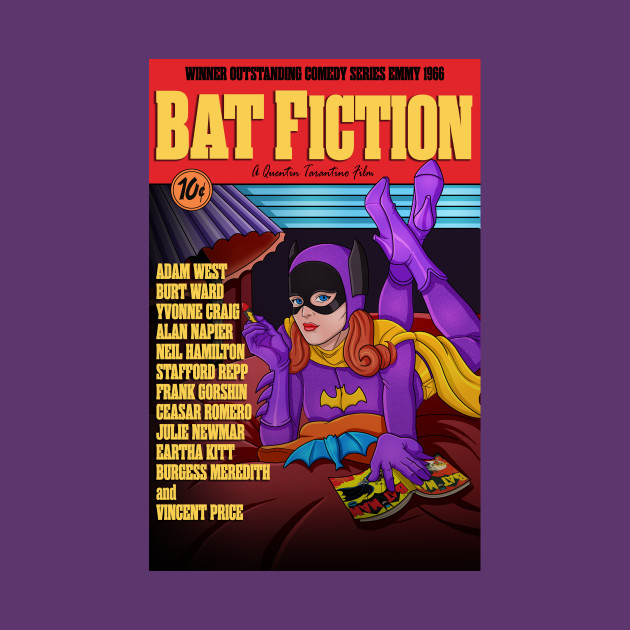 Available to buy from Teepublic
Bat Fiction Tee Design by Mascia James
Could this be the greatest mash-up tee of all time? Bat Girl crossed with the iconic Pulp Fiction Uma Thurman pose. It has GOT to be a contender at least, right?
Designed by the fantastic Mascia James (check out this artist's profile here btw. They've created a totally awesome Doug tee design too), it is truly fantastic. The concept, the colours, the design, the 60's Batman cast list along the left hand side.
Just awesome.
Available as Tee, a Long-Sleeve Tee, A Hoodie, A Mug, A Mobile case, hell, even a Laptop Case. Seriously.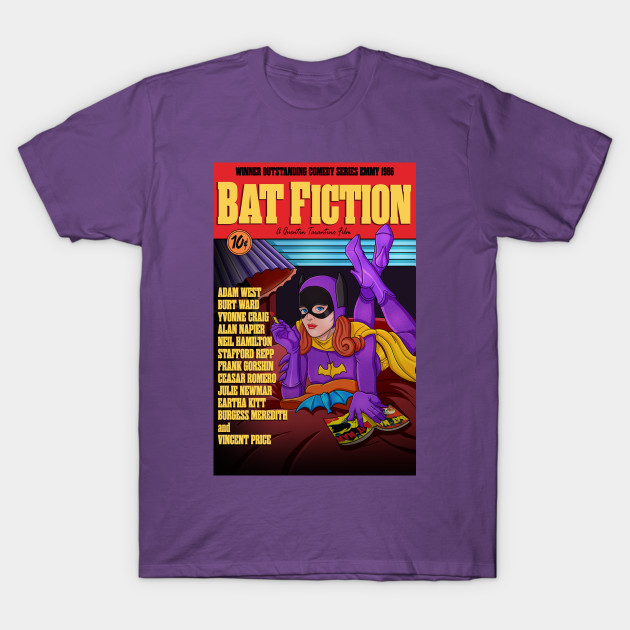 Available to buy from Teepublic